Welcome to Canadian Dental Construction
Whether you are launching a new practice, relocating, or renovating your current space, we have the skill and experience to help you create or transform your business.
At Canadian Dental Construction, we believe in making life easier for you.
WHO IS CANADIAN DENTAL CONSTRUCTION?
Canadian Dental Construction will masterfully build a custom dental clinic with our vast amount of resources from design teams, trades teams, and equipment teams to make your vision come to life with the highest quality products.
Broad vision. Careful thought. Custom design.
Due to our exclusivity, we will extend our expertise to referrals who are looking to renovate their own dental space as a large-scale project. We will do the research to uncover the best approach to your vision upon selection.
How We Help You Create Your Vision
We are here to help you from the moment you find your location until the day you see patients and beyond.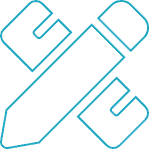 Planning is the foundation of dreams. For your vision to come to fruition, your plans need to be well thought out and thorough. Our designers consider everything from ergonomics and patient flow to decor to create your functional and beautiful practice.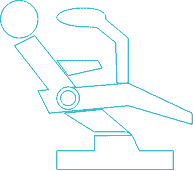 We believe in changing all the rules in the construction game. Our philosophy revolves around communication, professionalism, and doing what we have agreed to do. Our trades share our vision, and it is evident when on site during the construction process.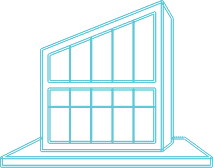 When choosing what dental equipment is right for you; it is imperative to review how you want to work; before you comtemplate what you want to buy. Starting with the operatory ergonomics, and how you sit and reach around the room is the first step.
Our team may be growing but our philosophy over the last 25 years has stayed the same: Canadian Dental Construction is here to help you achieve your vision and we will continue to work until you are completely happy with the results in all ways — always.
There is no better resume than the work we have completed, and the referrals from our clients. Please feel free to browse our recent projects and reach out to our past clients to get a true sense of what it was like to deal with Canadian Dental Construction.
OUR CLIENTS' SMILES SAY IT ALL
At Canadian Dental Construction, our philosophy is to help you fulfill your vision by working with you every step of the way to help ensure that your new space is everything you imagined. We truly believe that no project is complete, until you are happy in all ways; always.

Dan Burns from Canadian Dental Construction was one of the best decisions I´ve made when building my dental practice. He was always incredibly responsive to all my questions and concerns throughout the project. His team was professional, knowledgeable, and most importantly executed my vision on time. Dan is a contractor you can trust, rely on, and I would I highly recommend him.

Dan Burns reduced the stress of the project by being involved with the designer, city inspector, and dental company. He kept me up to date on all the issues and success with the project, even returning afterward for minor discrepancies. Would use him again if I had to start over again.

I built 2 practices with Dan Burns. I won't build with anyone else because his work is second to none.

The first time I met Dan at his office I was sure that he was the best person to build my practice, it was everything from his portfolio to his confidence and knowledge in the field. Dan and his son Jesse built my office 3 years ago. To date I love being at my office, I feel happy and proud to be servicing patients in my new space because not a single detail has been left behind. I appreciate how responsive Dan and his son Jesse were to my concerns or questions even after construction. I love their professionalism along with their devotion to their job and detail. 200% recommend them

I built my office eight years ago with Canadian Dental Construction Inc. Dan was a pleasure to deal with. He delivered everything on time and charged exactly what was quoted. I could not recommend him more highly. A better name for Dan would be Mr. Dental.

I have known Dan Burns for 28 years. Dan was instrumental in helping me with equipment purchase and office construction. Over the years I have consulted with him many times for different issues and have always found him to be honest, trustworthy, and reliable. The office construction stands up to time and his work is excellent. Dan's knowledge is extensive and his reputation is [steller]. I would highly recommend him.

"We truly enjoyed working with Dan, Jesse, and the Canadian Dental Construction Team. Dan is friendly, reliable, easy to communicate with, and true to his word. He's a true professional and delivers what he promises. Canadian Dental Construction worked with us and around our schedule, and completed the project in the estimated timeline and proposed quote. We highly recommend Dan Burns and would choose to work with Canadian Dental Construction on future projects."

"Working with Dan and Jesse at Canadian Dental Construction is like a dream. We've all heard horror stories about building a dental office… with these guys, you DO NOT need to worry! They take care of every aspect, from permits to tradesmen, and the job isn't complete until you're happy. Stop looking, you've found your new dental contractors."

"Dan Burns and his team helped to create my dream office six years ago. Dan helped me every step of the way from permits to design and construction. His team worked relentlessly to make sure we opened our office on time and fully functional. Six years later we still get compliments on how amazing our office looks. Thanks for everything, Dan!"

"Dan Burns and his team are fantastic to work with. Communication is spot on and most importantly he continued to provide care after completion of our office. Would highly recommend Dan to anyone building a new dental office."
OUR CLIENTS' SMILES SAY IT ALL
At Canadian Dental Construction, our philosophy is to help you fulfill your vision by working with you every step of the way to help ensure that your new space is everything you imagined. We truly believe that no project is complete until you are happy in all ways — always.
We are always happy when one of our projects is featured in Oral Health!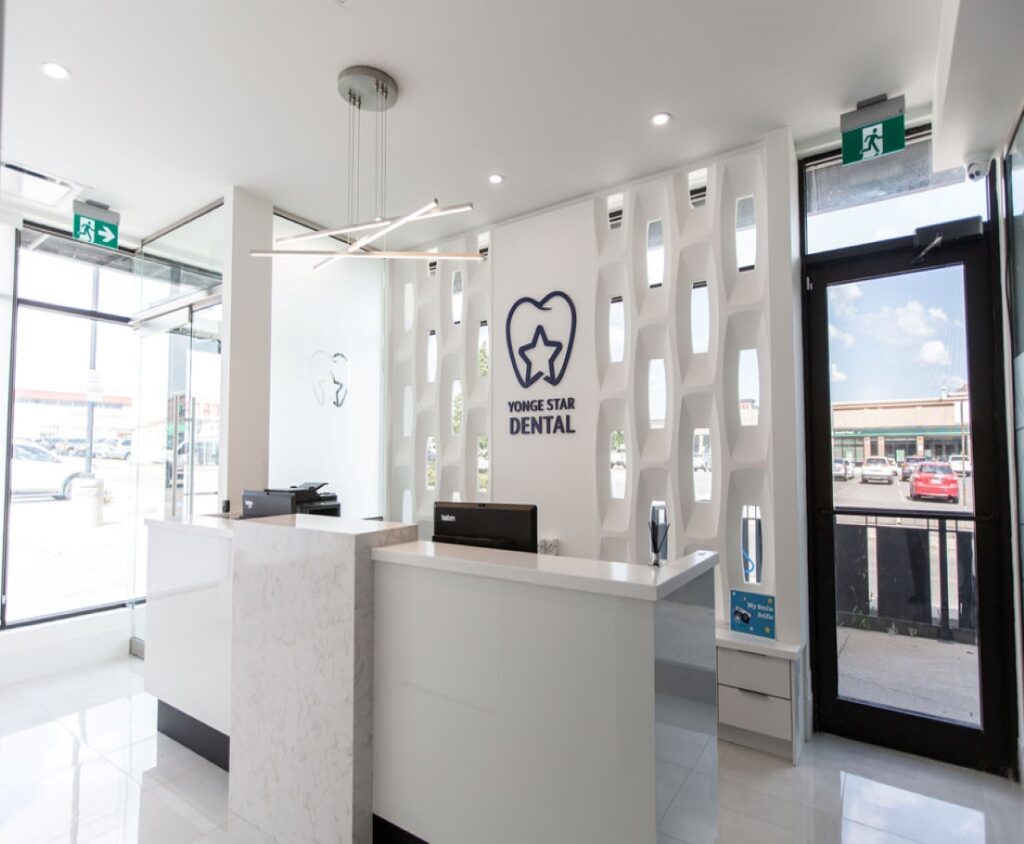 Office Design: Yonge Star Dental
Dr. Wenyi Yuan started his career as a vaccine research scientist. At the age of 29, he decided to follow his heart by shifting career directions and enrolling in dental school at U of T. During dental school he would often envision opening his dream start up practice.
Office Space: Oris Dental Clinics
Oris Dental Clinics is in Richmond Hill, Ontario. It is the first location and the dreamchild of a planned expanding network of practices. The four doctors (Masoud Varshosaz, Behnam Bohluli, Ali Shakib, and Maziar Shahzad Dowlatshahi) are not only proud business partners but also highly experienced practicing clinicians.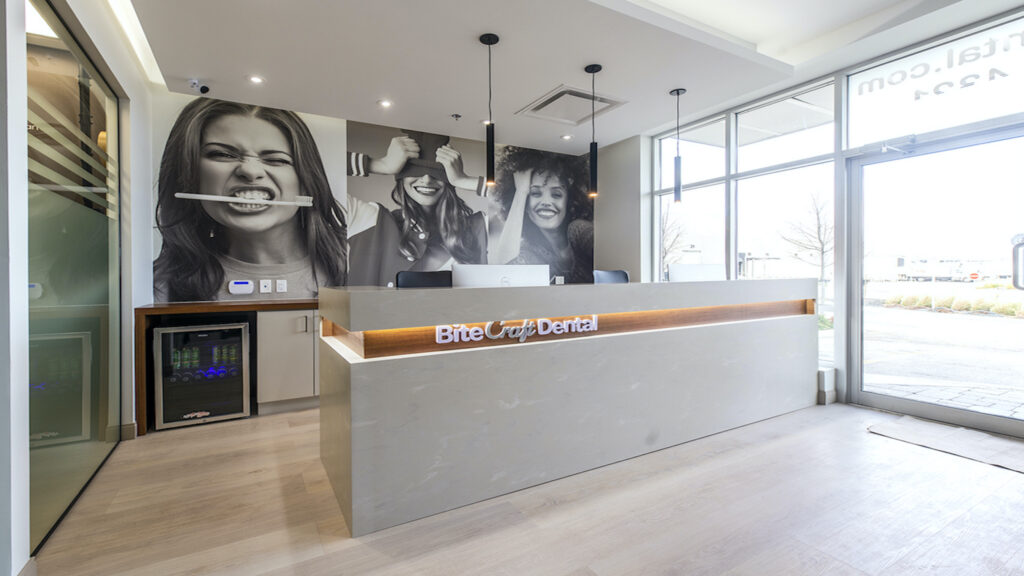 Office Space: BiteCraft Dental
Dr. Karyna Figarella and Romeo Fermin are the husband and wife team behind BiteCraft Dental. Prior to moving to Canada, they were both practising dentists who owned a dental clinic in Venezuela.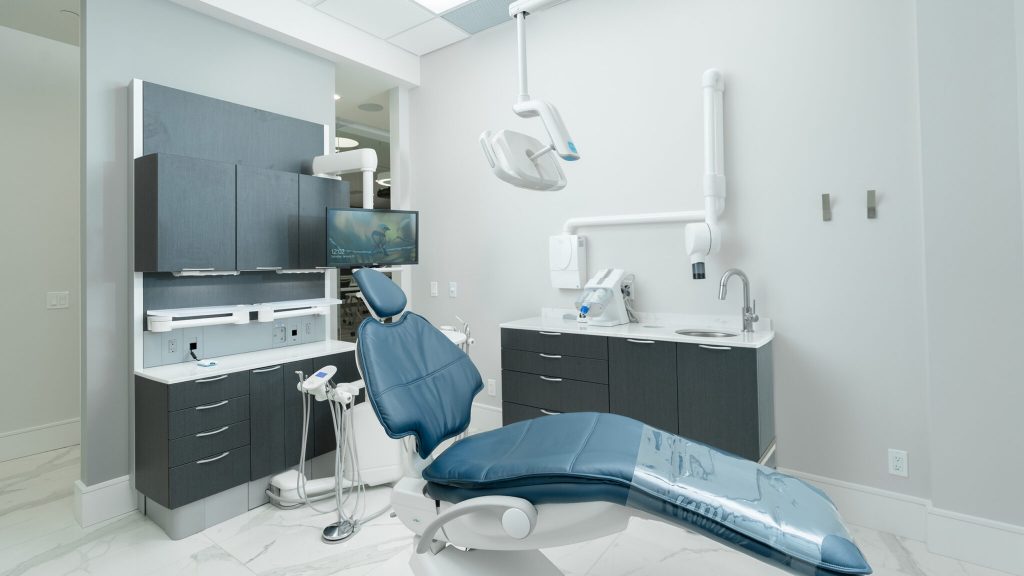 Office Space: M Prosthodontics – Oral Health Group
Dr. Michael Yang and Dr. Oliver Pin-Harry are the dynamic duo behind M Prosthodontics, the brand-new, contemporary facility that opened in February 2020 just prior to the first COVID-19 shut-down.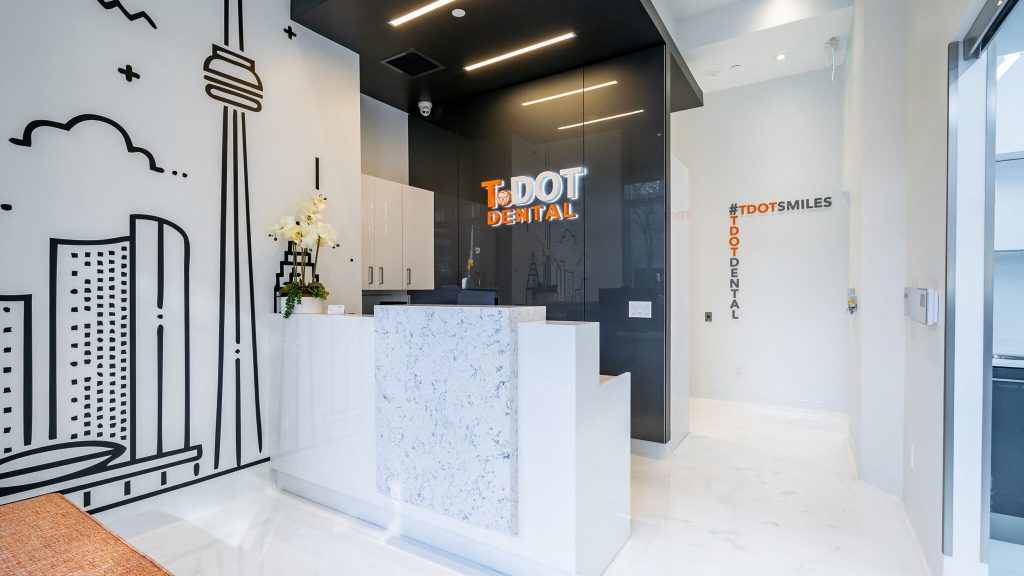 Office Space: T-Dot Dental
THE WHY: Clinicians' story T-Dot Dental opened their doors in mid- February 2020. What followed was an almost complete global shutdown to most sectors of society including their newly opened practice.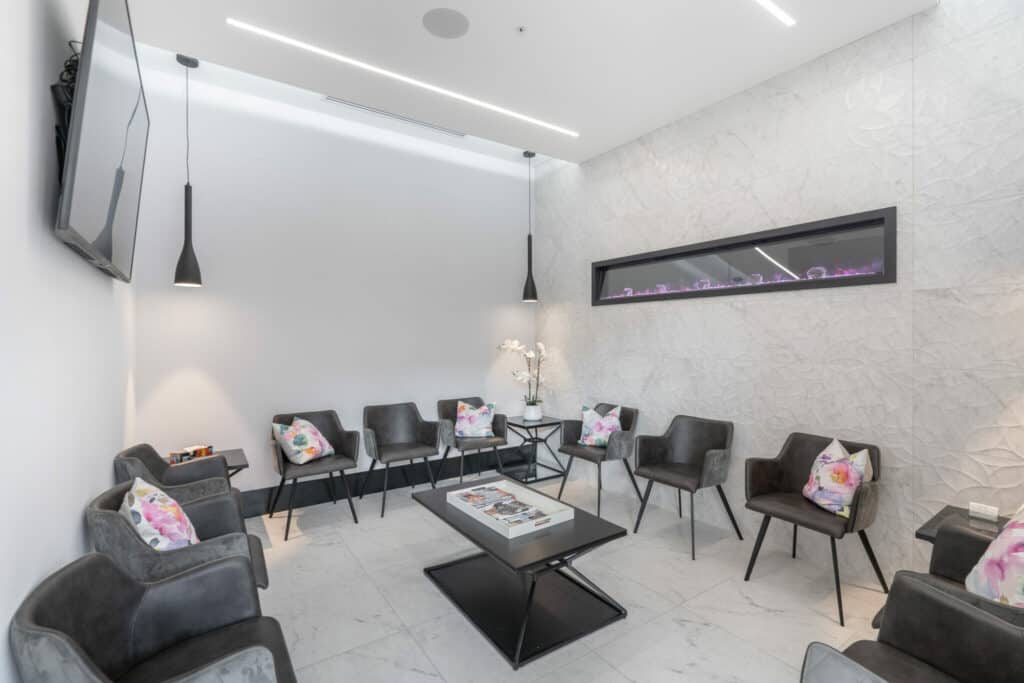 OFFICE SPACE: GEORGIAN MALL DENTAL
THE HOW: Planning & Preparation When planning a 4,000-sq-ft. dental practice with six in-house specialties and 13 dental chairs, there needs to be strategic time dedicated to planning the overall vision, securing an ideal space, and coordinating a skilled team of experts in preparation for construction.

Vinyl plank flooring with colours and styles that will compliment your pallet. Easy to clean, and water-resistant. Resilience ready for any dental practice.
Tie in your design with colours and textures that span all ranges, this product is amazing for counters (mould-resistant and anti-microbial) and beyond. The material has textured lines and translucent options for backlit logo features and other design possibilities.